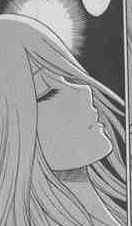 The second ruler of the vampires, ruled the vampire kingdom more than ten thousand years before the start of the series. Her father, who's disappearance is not fully explained, was the first vampire king. After her father's disappearance the once flourishing vampire kingdom of Necropolis was abandon leaving her as the only inhabitant. During her time as ruler, the vampires and werewolves were at war. During the last chapter shows her body survived the collapse of Nercopolis.
Ad blocker interference detected!
Wikia is a free-to-use site that makes money from advertising. We have a modified experience for viewers using ad blockers

Wikia is not accessible if you've made further modifications. Remove the custom ad blocker rule(s) and the page will load as expected.